The 7th Hefei Risever Annual staff families Experience was held successfully on September 16th by Risever Trade Union Committee and Safety & Environment Administration Department .
Waving hydrogen balloons and colorful flags to the wind, busy working figures of trade unions,arrived families and leaders, the scene was filled with the joy of the festival.The activities are divided into site visit, the recognition and interaction , these three parts were held on relaxed, lively and boisterous atomosphere .
There are three highlights should be mentioned:
1.The narrator Xia Chao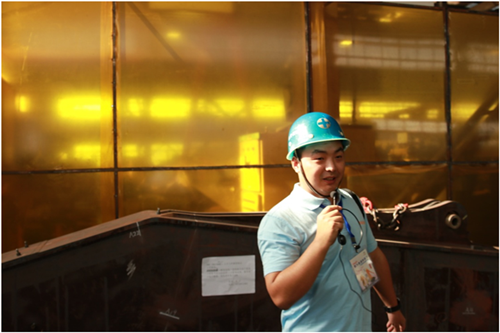 The site reception lecture were all made by the shop chief in the scene,especially our 2nd shop chief Xia Chao.In order to show the warmly welcome to our staff families,he gave a fluent interpretation with humorous language which left a deep impression and won the applause from the families.
2.Lovely girl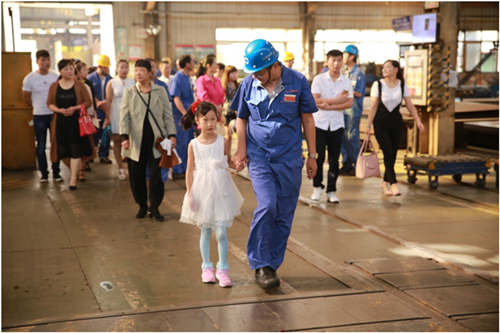 The niece of welder Liu Hai , what a lively and clever elf, her lovely face appeared everywhere throught the whole activity. Followed Mr.lai, she had so many questions when visit the site .While Mr.lai just took her hand all the time and always bothered to answer her questions.
3. The warm mother and daughter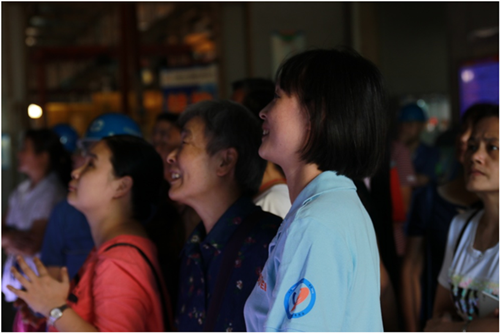 Li Wenhui accompanied her mother, hand in hand with a smile,listen to the introduction of the narrator carefully .Our photographer captures each picture about the mother and daughter was so sweet and warm .And this is what Risever always preached the home style corporate culture.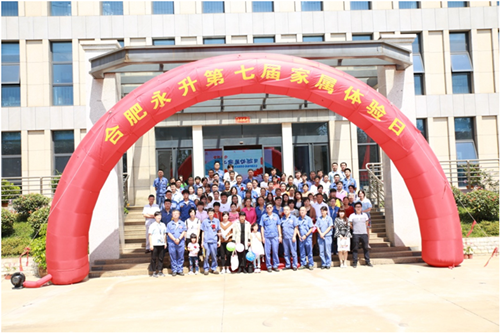 Hope that through our unremitting efforts, we will lead Risver out of China and towards the world with the home style corporate culture.Fighting!